R2 - Since 1992:
thirty years of passion
R2 - Since 1992:
thirty years of experience
R2 - Since 1992:
thirty years of innovation
R2 - Since 1992:
trent'anni di creatività
R2 - Since 1992:
trent'anni di ricerca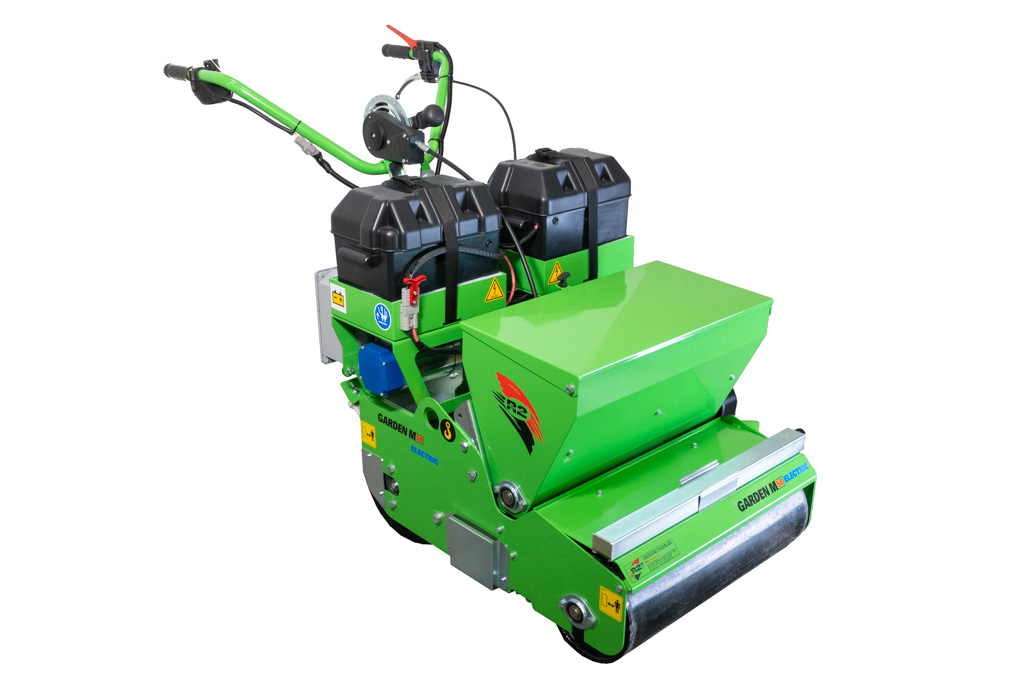 Innovation
and continuous
research
R2 is constantly looking for new inputs and ideas to improve its products and offer increasingly innovative and high-performance machines to its customers. The company has recently enlarged its product range with Garden M58 and Garden M73 Electric, the brand-new self-propelled seeders with engine or electric motor, both featuring reverse gear as standard.
1993 – Alberto Rinaldi founded Rinaldi Srl, together with his sons Roberto and Davide.
At first, the garden machines were designed and manufactured in a workshop of just twenty square metres. The company's philosophy and policy have always been based on a careful selection of suppliers who can manufacture everything needed to build the machines. The company participated for the first time in Miflor and Flormart trade shows.
1997 – The space available to the company was too small for production: markets were growing and larger premises were needed, with more space…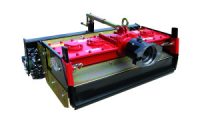 Box graders for walk-behind tractors and for tractors.For tilling, soil levelling and compacting operations.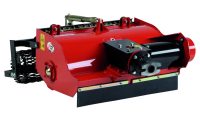 Stone buriers for tractors and walk-behind tractors. To dig and bury stones leaving a level cultivated surface in a single pass.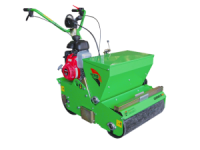 Self-propelled seeders with engine or electric motor, seed drills for tractors and walk-behind tractors.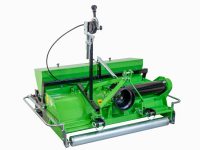 Machines for special operations such as tillers for clay soil, pasture rippers, rotary tillers for walk-behind tractors.
"Frapoma has been importing R2 Rinaldi machines into Holland for thirty-five years. The company's customer service and technical support – like the machines they manufacture – are of the highest quality. We personally know the Rinaldi family and we have a good relationship based on friendship and trust. R2 provides excellent products that meet the needs of customers looking for high quality machines."
"I am an agricultural machinery dealer and have been working with R2 Rinaldi for over fifteen years. My customers have been extremely satisfied with the quality of these attachments. I believe that R2 represents the 'Made in Italy' excellence, a reference company in the market for the reliability and high performance of all its products.""
"We have been importing R2 Rinaldi Srl machines into Belgium since 1996. R2 is a sound company, whose mission is to provide good quality and perfect service. Many years later, we can confirm that R2 is one of our best suppliers offering a complete range of machines. Let's keep going!"
""My company has been importing R2 Rinaldi products into North America since 2006 and I have rarely been so impressed with the quality and performance of products. R2 is a responsive company that is a pleasure to work with. Great experience!"
"Vegemac is a wholesale company with more than 30 years of experience, specialising in the sale of garden, park and maintenance machines. A close cooperation with suppliers is key to ensuring a good service. R2 Rinaldi is one of our most reliable suppliers; they offer high quality machines that are best in class on the market. We are very pleased to sell their products and make R2 machine users happy."
"Serafin P.U.H. cooperate with R2 Rinaldi SRL since 2000. The high quality of products as well as excellent service make R2 a valuable business partner. We highly recommend the company  and their products"  – Paweł Kmita, technical and sales advisor at Serafin P.U.H.
Every year, R2 participates in the most important trade shows in Italy and abroad, to present the latest innovations in the field of agricultural and garden machinery…
From 20 to 22 September 2022, we exhibited at Salonvert, one of the most important trade shows for greenery professionals, in the beautiful setting of the Château de Baville, Saint-Chéron, France…
Here are some pictures of R2 booth at the very successful 45th edition of EIMA 2022…
Our products for agriculture and gardening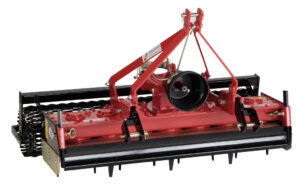 MTZ 100r/120r/135/150/170 For tilling, soil levelling and compacting operations. Applicable to 14 to 35 HP tractors. MTZ box graders are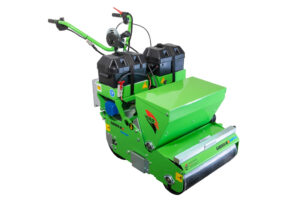 GARDEN M58 – M73 ELECTRIC Electric self-propelled seeder with reverse gear as standard. M58 Electric: Seeding width 58 cm, weight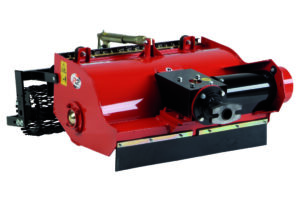 CONDOR 75/88 Stone burier for 12 to 18 HP walk-behind tractors. Two versions are available to suit all types of